Students
Subazini TK
Current Research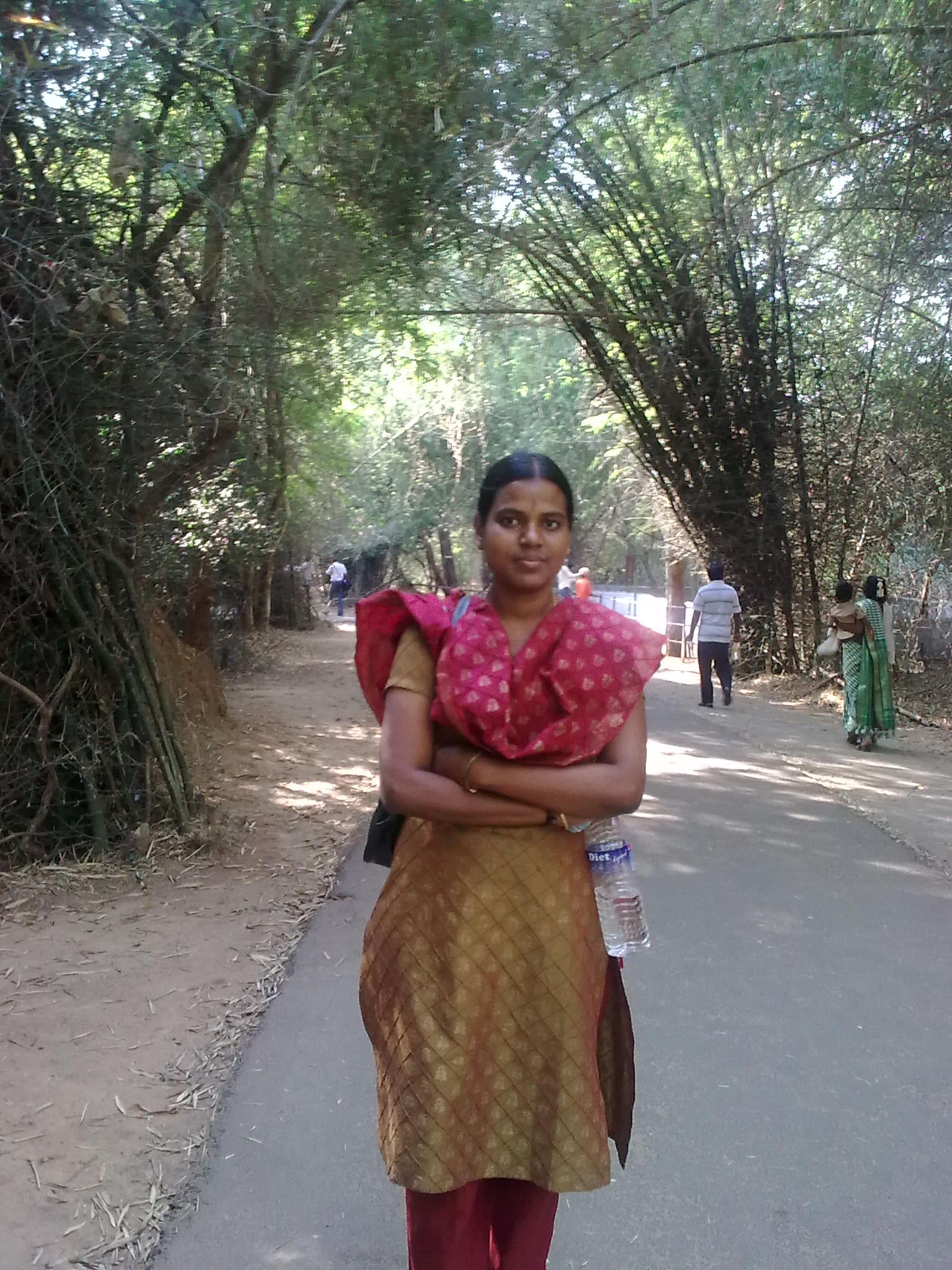 Augmentation of Lovastatin Production in Aspergillus terreus using systems biology.
Work Experience
Currently working as Postdoc in Chlamers University of Technology, Sweden
Worked as a CSIR-SRF in AU-KBC Research Centre.
Worked as a DIT-JRF in AU-KBC Research Centre.
Worked as a Bioinformatics Programmer in IBI Biosolutions, Chandigarh
Worked as a Project Assistant in Centre for DNA Fingerprinting, Hyderabad.
Worked as a Student trainee in Biotechnology Information Centre, Department of Biotechnology, CGO Complex, New Delhi.
Academic Profile
M.Tech Bioinformtics, SASTRA University, Tanjavur, India.
B.E Computer Science Engineering, Manonmanium Sundaranar University, India.
Research Interest
Metabolic Pathway Reconstruction
Biochemical Network analysis
Functional Genomics
Publications
TK Subazini and G.Ramesh Kumar (2014) ASPMP – A Biochemical Pathway Resource for Aspergillus terreus NIH2624.Onl J Bioinform.15 (1): 133-140.
Gopal Ramesh Kumar, Thankaswamy Kosalai Subazini and Ashok Selvaraj (2014) ECO-MP: E coli –Metabolic Pathway-Development of Genome-Scale Metabolic Pathway Database for Escherichia coli. Trends in Bioinformatics. Vol.7 (1): 7-12.
&nbsp
Ashok Selvaraj, Subazini Thankaswamy Kosalai, Rajadurai Chinnasamy Perumal, Subhashini Pitchai and Gopal Ramesh Kumar (2013) A Whole Genome pairwise Comparative and Functional analysis of Geobacter sulfurreducens PCA. ISRN Computational Biology. vol. 2013, Article ID 850179, 6 pages, 2013. doi:10.1155/2013/850179.
&nbsp
T.K.Subazini and G.Ramesh Kumar (2011) Characterization of Lovastatin biosynthetic cluster proteins in Aspergillus terreus strain ATCC 20542.Bioinformation 6(7): 250-254.
&nbsp
Chinnasamy Perumal Rajadurai,Thankaswamy Kosalai Subazini and Gopal Ramesh Kumar (2011) An integrated re-annotation approach for functional predictions of hypothetical proteins in microbial genomes. Current Bioinformatics.Vol.6 (4):450-461.
&nbsp
Gopal Ramesh Kumar,* Thankaswamy Kosalai Subazini, Kalyanamoorthy Subha, Chinnasamy Perumal Rajadurai, and Latha Prabakar. CanGeneBase (CGB) a database on cancer related genes Bioinformation 3(10) , 422–424 (2009)
Palani Kannan K, Subazini TK, Rajadurai CP, Naga Vignesh S and Ramesh Kumar G. Computational Motif Signature Discovery and Validation of Gene Prediction in Aspergillus terreus NIH 2624 Journal of Computational Intelligence in Bioinformatics 2 , 13--19 (2009)
Gopal Ramesh Kumar, Ganesan Aravindhan, Thankaswamy Kosalai Subazini and Radhakrishnan Sathish Kumar.Bioinfotracker: A novel system for advanced genome functional insight Journal of Bioinformatics and Sequence Analysis 1(3) , 046-049 (2009)
G. Aravindhan, R. Sathish Kumar, K. Subha, T.K.Subazini, Alpana Dey, Krishna Kant and G. Ramesh Kumar. AIM-BLAST-AJAX Interfaced Multisequence Blast Proteomics Insights :2 , 9-13 (2009)
Academic Acheivements
Awarded Intellectual Ventures – Asia 2008 for development of FGT-A Rapid tool for annotation of proteins for whole genome.
Contact